University Hospital Medical Staff Resources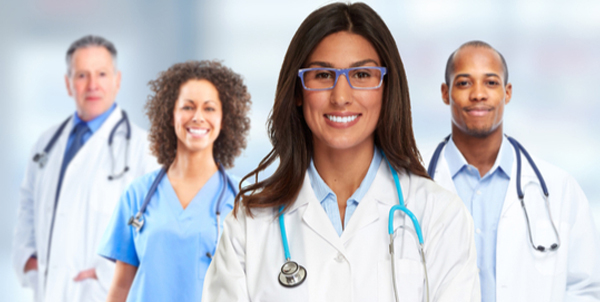 The Medical Staff of University Hospital is established by the Hospital Board of Directors to assist the Hospital in meeting its mission and to carry out duties assigned to it by the Board to enhance the quality and safety of care, treatment, and services provided to patients. The Medical Staff is also established to facilitate communication between practitioners utilizing the Hospital's facilities and the institution's management and Board.
The Governing Council of the Medical Staff of University Hospital, your only elected hospital representation, is charged with making your voice heard to the Administration of University Hospital, the Medical Executive Committee, and to the University Hospital Board of Directors.  In this capacity, we keep the interests of our entire physician, dental, and adjunct professional staff foremost in our minds throughout all administrative meetings with senior hospital staff. (Members are elected and serve a 2 year term.)
Governing Council
2021 & 2022

Officers

Ana Natale-Pereira, MD, MPH, FACP
Medical Staff President
Chair, Medical Staff Executive Committee
Department of Medicine

Lisa Dever, MD
Medical Staff Past-President
Department of Surgery

Keith Cook, DPM
Medical Staff Secretary/Treasurer
Department of Podiatry

Anne Sutherland, MD
Medical Staff President-Elect
Department of Medicine

At-Large Representatives

Katherine Baranowski, MD
Department of Emergency Medicine

Stephanie Bonne, MD
Department of Surgery

Adam D. Fox, DO
Department of Surgery

Evelyne Kalyoussef, MD
Department of Otolaryngology

Sonia Mvuemba, DPM
Department of Podiatry

Dianne SinQuee, MD
Department of Pediatrics
Clinical Resources @ UH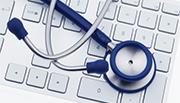 Medical informatics focuses on the information technology that enables the effective collection of data using technology tools to develop medical knowledge and to facilitate the delivery of patient medical care.  The goal of medical informatics is to ensure access to critical patient medical information at the precise time and place it is needed to make medical decisions.  Medical informatics also focuses on the management of medical data for research and education.
Learn more
Credentialing @ UH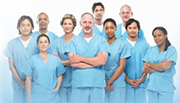 The Office of Medical Staff Affairs and Education ensures that the credentials of all practitioners who are caring for patients are correct and have been verified.
Learn more
Ongoing Physician Education @ UH
Governing Documents
The medical staff is an integral and prominent part of the delivery of patient care at University Hospital.  Medical Staff Bylaws are posted as a convenience to practitioners who hold privileges or who are considering applying. They are created to describe the relationship between the Hospital (and its organized medical staff) and individual practitioners. They are not intended to create any rights or expectations on the part of third parties.
MEDICAL STAFF BYLAWS AND RULES & REGULATIONS
Medical Staff Bylaws – February 2020 (last updated)
Medical Staff Rules & Regulations – February 2020  (reviewed)
Medical Staff Corrective Action/fair Hearing Manual – February 2020  (reviewed)
MEDICAL STAFF STANDING COMMITTEES
Standing Committees at a Glance
JOINT COMMISSION MEDICAL STAFF STANDARDS
Joint Commission Medical Staff Standards – July 2019 (last updated)
UNIVERSITY HOSPITAL POLICES AND PROCEDURES
University Hospital Policies and Procedures Search SystemUniversity Hospital Medical Staff Bylaws and Rules and Regulations are archived here: