Welcome to University Hospital Volunteer Services
Program overview: 
We are so excited you're interested in volunteering with us. Volunteers at The University Hospital NJ graciously provide their time and talents to serve our patients, their families, our staff, and the community. They work in a variety of areas to enhance the experiences of the patients and staff at the hospital. Some of the ways that they assist are by:
Type of Volunteers:
Administrative – Provide clerical and administrative support to a designated department
Blue Coat – Assist patients and visitors with accessing care, transport patients to appointments, wayfinding, etc.
Patient Experience Volunteers – Patient facing, assigned to a medical unit, assist guest and patient services
Community Volunteers – Assist the coordination of outreach/public health activities
Spiritual Care (adults only – certification required)
Emergency Medicine Research Assistants (invitation only)
Support our patients
Offer support to patients, families and visitors with their needs through the Blue Coat Program.
Shadow staff members in various departments (for college students only)
Volunteer in patient-care units.
Assist the Patient Transport Services department by escorting patients between various departments.
Distribute books, magazines, playing cards, crayons, and coloring books
Participate in our Infant Cuddler Program.
Offer cold beverages and snacks to patients and families in the Infusion Center (Refreshment Cart).
Participate in our Pet Therapy Program (handler and pet are required to be certified).
Ultimately, our dedicated volunteers are providing the best experience for our patients and their loved ones.
Support our staff
Administrative or clerical support tasks.
Support various business offices.
Assist at the Gift Shop.
Work in non-clinical departments.
Assist in the Volunteer Services Office.
Support Food and Nutrition and other various departments within the Hospital.
Assist with our Community Affairs Department with special events
Assist at the Gift Shop.
Volunteer Requirements:
Commitment: Though additional hours are welcomed, volunteers must be willing to commit to 150 hours in a six-month period (for students, at least 62 hours during the summer). To ensure that volunteer time is productive, volunteers should be able to work at least six hours per week.
Age: Volunteers must be at least 16 years of age. We welcome from high school aged students to older adults.
Screening Process: All volunteers (18+) are carefully screened, and background checked to ensure the safety and privacy of our patients. Volunteers must complete an application online and attend a 4-hour orientation/training program. In addition, volunteers must have the following:
Health screening
Drug screening
Flu shot (seasonal)
Interview: You will be required to attend a virtual interview. Interviews are by appointment only.
The experience of volunteering comes with a great deal of responsibility. Our first job is to always be helpful – we must also be courteous, dependable, punctual and maintain confidentiality as we learn new things and meet new people.
"Volunteers do not necessarily have the time; they just have the heart." ~Elizabeth Andrew 
PLEASE NOTE: Due to the high volume of volunteer applications that we receive, we are unable to grant service hours to every inquiry. After careful consideration, each applicant is selected based on both experience and placement opportunities/availability. Because of this, please understand that not all applicants will be selected and/or contacted to volunteer. If your application is selected, you will be contacted and invited for an informational virtual interview.
If you meet the above requirements and are willing to complete the required screenings and vaccinations, please complete an online inquiry form below.
QR Code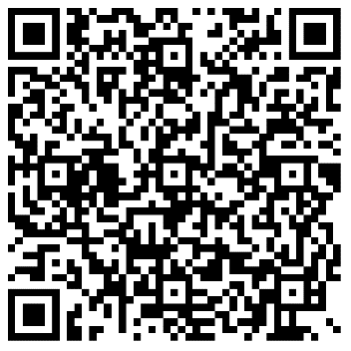 Look forward to working with you,
The University Hospital Volunteer Services Team