Implantable Hearing Devices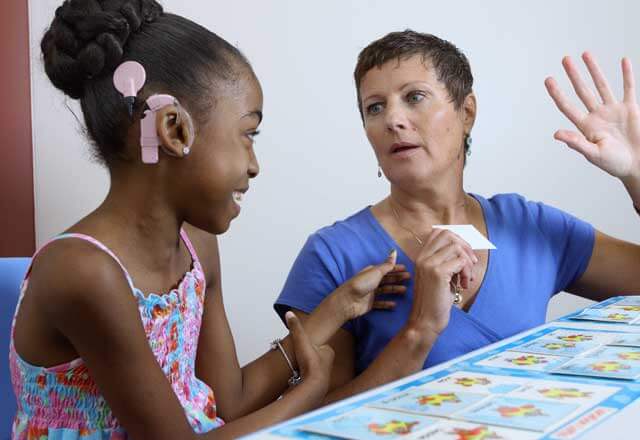 The Implantable Device Team at University Hospital is passionate about helping patients improve communication. They use state-of-the-art testing techniques to quantify the degree of difficulty a patient is having. They listen to the communication needs and goals of each patient and monitor the ever-changing advancements in hearing technology.
The Implantable Device Program at University Hospital has been helping patients determine the most appropriate surgical and non-surgical approach with regard to hearing technology since 1999.
For patients with sensorineural hearing loss who cannot benefit from traditional hearing aids, cochlear implantation may be more appropriate. Cochlear implants are surgically placed devices that electronically stimulate the auditory nerve when the cochlea's (inner ear) hair cells are damaged.
Patients with conductive or mechanical hearing losses may benefit from bone conduction hearing devices. These devices work through vibration of the skull to help stimulate healthy cochlear hair cells when sound cannot be conducted through the ear normally.
The Team serves infant through geriatric populations and works with the latest technology from all FDA approved manufacturers.
What to expect:
During your Implantable Device Evaluation your Audiologist will outline the type of hearing loss you have, ask about your medical history and typical listening environments. After the completion of testing with demonstration devices, they will explain the type(s) of devices that are most appropriate, highlight the features of each device and discuss the surgical procedure and answer any questions.
Most patients have little to no out of pocket cost as most insurances cover implantable devices and professional fees. For patients who are uninsured or under insured, financial assistance may be available through the Hospital's Charity Care program. You will be made aware of any out of pocket costs prior to proceeding.
Not a candidate for surgery? Not ready to proceed? That's ok. Just as quickly as technology changes so are the guidelines for implantable devices. You may be encouraged to use traditional hearing aids and return for re-evaluation if your performance declines.
We are located in the Ambulatory Care Center:
140 Bergen Street
E-Level 1680
Newark, NJ 07103
Office hours:
Monday-Friday: 8:00am-4:00pm
To schedule an appointment call:
973-972-9500
NPI number for Horizon NJ Health referrals:
1215998323
Meet our team
Physicians
Robert Jyung, MD
Dr. Robert Jyung is the Director of Otology & Neurotology at Rutgers New Jersey Medical School in Newark and is certified by the American Board of Otolaryngology. He received his B.S. and M.D. degrees from the University of Michigan in Ann Arbor and did his residency in otolaryngology at Washington University in St. Louis. After completing a two-year fellowship in otology/neurotology at the Massachusetts Eye and Ear Infirmary, he served as the director of otology/neurotology at Temple University Hospital in Philadelphia for four years and then returned to Boston to work as a full-time academic otologist for three years at the Massachusetts Eye and Ear Infirmary, a teaching hospital for Harvard Medical School. He has extensive experience in all aspects of temporal bone surgery, focusing on cochlear implants, chronic ear disease, and skull base tumors.
Yu-Lan Mary Ying, MD
Dr. Ying completed her undergraduate studies in chemical engineering at MIT before graduating with distinction in research from Stony Brook School of Medicine, which included a year-long Howard Hughes scholarship at the NIH.  She then finished her otolaryngology residency at the University of Pittsburgh, followed by a fellowship with the Pittsburgh Ear Associates and then a neurotology fellowship at Baylor College of Medicine in Houston.  She brings a wealth of surgical experience and expertise in vestibular disorders, cholesteatoma, chronic otitis media, facial nerve surgery, otosclerosis and stapedectomy, cochlear implants, Bone-anchored Hearing Aids, glomus tumors, acoustic neuromas and Meniere's disease. She has extensive experience in all aspects of temporal bone surgery, focusing on cochlear implant surgery and chronic ear disease.
Audiologists
The team of specialized audiologists aims to provide gold standard patient-centered care, train and educate other professionals, and conduct research related to hearing and hearing loss in children and adults. Each audiologist holds a master's or a doctoral degree with national certification and state licensure.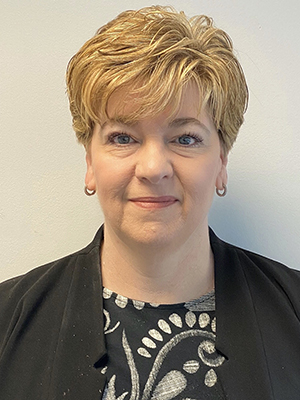 Lisa D. Bell, Au.D., CCC-A
Lisa Bell, Au.D., CCC-A is the Audiology Director, co-founder of the Cochlear Implant Center of New Jersey and the Lead Clinical Audiologist at University Hospital. Dr. Bell received her Master of Arts in Audiology from the University of Maryland. She received her Bachelor of Arts from the Douglass College at Rutgers University and most recently her Doctorate in Audiology from the University of Florida. Dr. Bell is licensed in Audiology through the New Jersey Office of the Attorney General and holds the Certificate of Clinical Competence in Audiology (CCC-A) from the American Speech Language Hearing Association (ASHA). She has been practicing at University Hospital for over 25 years. She specializes in cochlear implants and has over 20 years of experience in the evaluation for and management of cochlear implant patients. Additionally, she manages the daily clinical operations of the Department and supervises Audiology doctoral students. Dr. Bell evaluates patients of all ages and has extensive knowledge in all aspects of diagnostic audiology.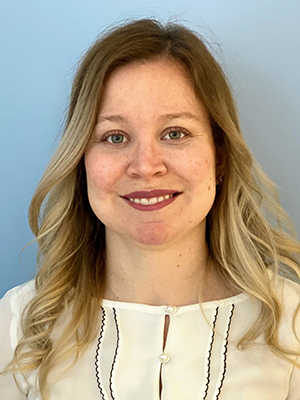 Nicole Raia, Sc.D., CCC-A, FAAA
Nicole Raia, Sc.D., CCC-A, FAAA is the Senior Clinical Audiologist in the Department of Audiology focusing her passion on improving communication in the pediatric population.  She earned her Doctorate of Science in Audiology from Montclair State University, during which time she rotated through University Hospital.  This rotation solidified her passion for implantable devices and a connection with the patients served here. She was thrilled to officially join the team upon graduation in 2012.  In 2015 she demonstrated her commitment to pediatric patients by obtaining Specialty Certification in Pediatric Audiology though the American Board of Audiology. Dr. Raia is one of only two Audiologists in the State of New Jersey to currently hold this certification. Her current areas of interest are pediatric cochlear implantation for single-sided deafness, progressive hearing loss, bilingualism and pediatric vestibular disorders.  In addition to her clinical responsibilities, Dr. Raia is a member of the Craniofacial Team at University Hospital is the co-captain of the University Hospital Walk4Hearing team and serves on several research teams with Rutgers New Jersey Medical School.  In her free time, she is an active member of her church, community and enjoys inventing new ice cream recipes (and sharing them with her co-workers).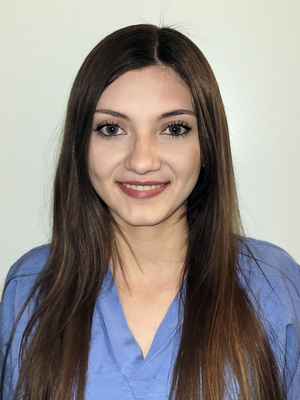 Danielle Noll, Au.D., CCC-A
Danielle Noll, Au.D., CCC-A joined the Audiology Department at University Hospital in January 2022. She is a graduate of Montclair State University, where she earned her Bachelor of Science in Biology with a minor in Communication Sciences and Disorders, followed by her Doctorate of Audiology. Dr. Noll completed her clinical fellowship at University Hospital where she gained experience with a wide range of audiologic evaluations including the programming of implantable devices, electrophysiology, videonystagmography and diagnostic testing of the adult and pediatric populations. Dr. Noll completed her research dissertation on creating abbreviated test protocols for pediatric audiologic evaluations. She is passionate about counseling patients on understanding how to achieve the best possible quality of life through hearing healthcare. Her interests in the field include implantable audiologic devices and pediatric audiology.