While we provide an incredibly immersive clinical experience to our students, it means nothing if we don't help them find the next step beyond our internship. We are always looking for a chance to give our students more. The RA Program invites speakers from different fields, like Medicine, Pharmacy, Dentistry, Podiatry and more. In addition our speakers are also in different stages within those fields (students, recent graduates, veterans of that field, etc) So we really give our students a clear picture of all their paths so they can make an informed decision when they decide what to pursue.
Q & A session was held at Rutgers New Jersey Medical School, October 11 2018, Rutgers NJMS-MSB B-546
We had a Q&A with two students from Rutgers New Jersey Medical School, MS2-Zain Padela, and MS1-Ibraheem Shaikh. Research Associates were able to ask questions on, -preparing for the MCAT (questions such as, how each student prepared for their mcat, what materials they used, etc)
The process of picking which schools to apply to based on scores and preferences
How to apply to MD and DO schools through the respective application sites
The different types of interviews conducted at medical schools -What to look for in a medical school when on a tour -The curriculum of New Jersey Medical School for the first and second year
What resources there are for New Jersey Medical School students in terms of tutoring, studying spaces, the various clubs and organizations on campus, etc
How living arrangements are made and what sort of offerings are there
How they went about financial aid and what costs may not be calculated in a schools COA that you have to consider
Transitioning from a undergraduate to a medical student, how they prepared for matriculation and how they adjusted to the workload
How they manage the workload with their social/personal life.
Q & A session-Dental School (Date TBD)
We will be having a Q&A with a student from Rutgers School of Dental Medicine where RAs will get a chance to see what being a Dental student has been like, as well as ask questions about the application process, financial aid, what the transition is like, balancing school and a social or personal life, and more.
Q & A Session, Clinical Pharmacist (Date TBD)
Students will get to talk to a recent Graduate of St. Johns University of Queens, who is currently an overnight Pharmacist at Orange Regional Medical Center, the teaching hospital for Touro College of Osteopathic Medicine. He is a graduate of the Doctor of Pharmacy Program, which is a 6-year accelerated program, and he obtained a PharmD, bypassing the undergraduate portion.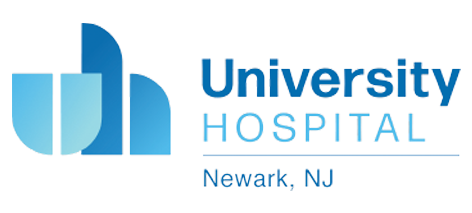 Q & A Session, Clinical Pharmacist (Date TBD)
Students will speak to a Pharmacist from University Hospital of Newark, and get a chance to ask questions about what it's like to be a pharmacist in one of the busiest trauma centers in the country!
Q & A session-MS2 from NYU Med School (Date TBD)
Students will tele-conference with a student from NYU School of Medicine who is in the accelerated 3-year MD Program. This program is very unique and only offered in a handful of universities, and in the tri-state, only Columbia and NYU have it as an option with Columbia only giving it to students who have a PhD, while NYU allows anyone to apply for the 3-year option.