Virtual Urgent Care
Virtual Urgent Care is real-time access to a doctor through video chat. Adults and children ages 5 and older can connect with a board-certified or board-eligible emergency physician from Rutgers while you are at home, work, or on the go. Our doctors provide a convenient and private way to treat minor conditions that may require prompt attention when the doctor's office is closed or when you are between your regular appointments. A referral is not needed to see one of our Virtual Urgent Care doctors.
Virtual Urgent Care is available from 7:00am until 11:00pm, 7 days a week.
What do we treat?
Our Virtual Urgent Care treats non-life-threatening illnesses and injuries that do not require an in-person evaluation or emergency visit. Typical concerns include colds, rashes, urinary tract infections, and sprains. VUC is not intended for patients with serious emergencies. For such emergencies, please call 911 or go to the nearest emergency department.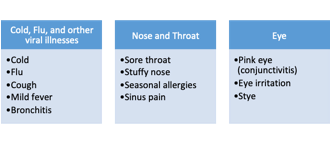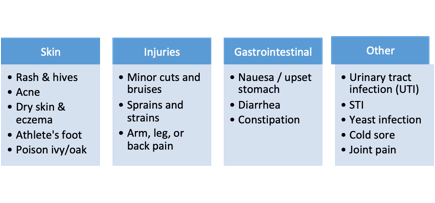 How is it different than coming to the Emergency Department (AKA "When to just call 911")?
Medical emergencies such as chest pain, difficulty breathing, choking, significant bleeding, stroke-related symptoms, poisonings, overdoses, or thoughts that could result in personal harm or harm to others require immediate care and cannot be treated in Virtual Urgent Care. Also, some conditions require an in-person visit to the doctor and cannot be treated through Virtual Urgent Care. Your Virtual Urgent Care doctor may instruct you to either go to the nearest emergency department or arrange a visit with your primary care provider if your condition requires an in-person evaluation.
And remember: please call 911 or go to the nearest emergency department if you think that you or a loved one could be suffering from a medical emergency.
Conditions not appropriate for Virtual Urgent Care include the following:
Signs of heart attack, including chest pain or difficulty breathing
Signs of stroke, such as sudden onset slurred speech, numbness, one-sided muscle weakness
Severe pain that does not improve with over the counter medications
Poisoning or overdose (Call New Jersey Poison Information & Education System at 1-800-222-1222)
Coughing up or vomiting blood
Severe wounds, cuts, or amputations
Severe abdominal pain
Genital complaints
When should I call my own doctor or schedule a primary care visit?
Virtual Urgent Care is not intended to replace a visit to a regular doctor for routine healthcare needs such as check-ups, preventative care, and an annual physical. However, your Virtual Urgent Care physician can assist you in determining the best next steps for your care and can help you identify a primary care provider if needed. If you would like to schedule a visit with a UH primary care doctor or another member of your UH healthcare treatment team directly, please call (973) 972-9000.
How does Virtual Urgent Care work?
How much does it cost?
We are committed to making high-quality, convenient tele-medicine services affordable for as many people as possible. We accept all forms of insurance, as well as participate in the New Jersey Hospital Care Payment Assistance Program (Charity Care). A co-pay may apply to your visit. Additionally, we provide self-pay services at a nominal rate. Your patient care representative will be able to advise you when you call in. There is no charge to speak with a representative.
For Virtual Urgent Care...
Call 973-972-5066. This service is available from 7:00 a.m. until 11:00 p.m., 7 days a week.