06/29/23
Return to All News
MATERNAL CHILD HEALTH PROGRAM AT UNIVERSITY HOSPITAL RECOGNIZED FOR OUTSTANDING PERFORMANCE IN BREASTFEEDING AND NUTRITION EDUCATION
Hospital Scores High on the CDC's 2022 Maternity Practices in Infant Nutrition and Care Survey; Receives IBCLC Care Award
The Maternal Child Health Program at University Hospital (UH), New Jersey's only public academic medical center and the principal teaching Hospital for all Newark-based medical education, was recently recognized by the Centers for Disease Control and Prevention (CDC) and the International Board of Certified Lactation Consultants (IBCLC). The Hospital received a score of 98 out of 100 on the CDC's 2022 Maternity Practices in Infant Nutrition and Care (mPINC) Survey and was one of nine New Jersey hospital recipients of the IBCLC's Care Award.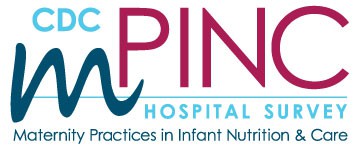 The mPINC Survey assesses maternity care practices and provides feedback that encourages hospitals to continually make improvements that better support breastfeeding. Every two years, the CDC invites all eligible hospitals across the country to complete the mPINC survey. The questions focus on specific parts of maternity care that affect how babies are fed. UH's overall score of 98/100 exceeds the national average of 81, the average in the Mid-Atlantic region of 82, and the average score of 83 for similar sized hospitals.
"The healthcare pressures of recent years have challenged urban hospitals, that serve majority-minority communities, to redouble their efforts to bring quality care to patients. Our maternity program continues to thrive and serve expectant mothers, new mothers and their babies with individualized care, focus and commitment," said Ed Jimenez, President and CEO of University Hospital. "Our community values the fact that University Hospital is a safe and welcoming space for childbirth, and a safe destination for the essential care expectant mothers look for leading up to the birth of their child and postpartum."
Doctors, nurses, and hospital administrators use mPINC data to celebrate strengths, as well as improve care practices and policies that better support their maternity patients. CDC submits a report to every participating hospital showing specific areas of care where changes can be made to support breastfeeding mothers. State health departments and other partners use mPINC data to work together with partner agencies, organizations, policy makers, and health professionals to improve evidence-based maternity care practices and policies at hospitals in their state.
The CDC calculates a Total mPINC score for every participating hospital to indicate its overall level of maternity care practices and policies that support optimal infant feeding. Responses are scored using a process that represents the evidence and best practices that promote optimal infant feeding within the maternity care setting. Possible scores range from 0 to100, with higher scores indicating better maternity care practices and policies. A total mPINC score is provided in the individual hospital reports.
The CDC also provides subscores that further categorize maternity care practice. UH received a 100/100 in immediate postpartum care, 90/100 in rooming-in, 100/100 in feeding practices, 100/100 in feeding education, 100/100 in discharge support, and 100/100 in institutional management.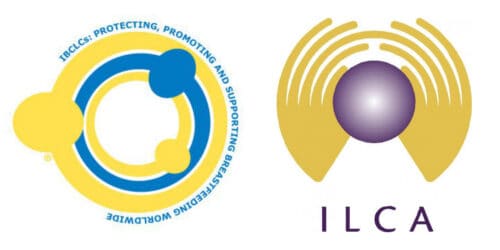 The International Board of Lactation Consultant Examiners® (IBLCE®) and the International Lactation Consultant Association® (ILCA®) present the IBCLC Care Award to hospitals, birthing facilities, and birthing services and community-based agencies that employ the gold standards in lactation care of the International Board Certified Lactation Consultants (IBCLCs). Recipients are recognized for their commitment to promoting, protecting, and supporting breastfeeding and the lactation consultant profession.
For UH, the IBCLC Award builds upon the Hospital's certification as a Baby-Friendly® Hospital. by Baby Friendly USA (BFUSA). This program encourages mothers to nourish newborns with breast milk and promotes a rooming-in policy, where babies spend a majority of their first days in mom's maternity hospital room. This provides for ease of access to the baby for breastfeeding and promotes skin-to-skin contact. UH was the first hospital in Essex County to receive this designation, when it received the initial designation in 2016.
"Breastfeeding has health benefits for both babies and mothers. Breast milk provides a baby with ideal nutrition and supports growth and development, and breastfeeding can also help protect baby and mom against certain illnesses and diseases," says Lisa Gittens-Wiliams, MD, Director of Obstetrics at University Hospital and Professor of Obstetrics, Gynecology and Reproductive Health at Rutgers New Jersey Medical School. "The key to the delivery of healthy, beautiful babies is the support of University Hospital leadership  and a culture of interdisciplinary teamwork where each team member's contribution to maternal and newborn outcomes is valued."