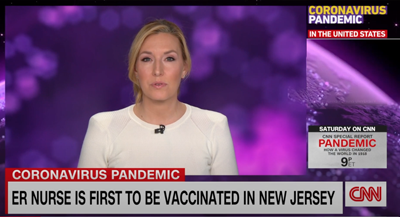 University Hospital made history by administering the first COVID vaccine in New Jersey.
watch video
University Hospital is currently offering the COVID-19 vaccine to individuals who meet the NJ Department of Health's Eligibility Requirements, pursuant to the Emergency Use Authorizations granted by the US Food and Drug Administration.
To schedule an appointment, call the Vaccination Appointment Center, between 8:00 a.m. and 3:00 p.m. Monday through Friday at (973) 972-8906.
When you arrive for your appointment, please bring:
Photo ID, and
Insurance Card, if available
No patients will be denied a vaccine based on insurance status
Address: Ambulatory Care Center, 140 Bergen Street, Newark, NJ
* Upon arrival, all visitors will be proceed through a temperature screening area and then be directed to the Clinic on the main level of the Center.
Hours:
Monday through Friday 7:00AM - 5:00PM (last appointment scheduled at 4:30).
The Clinic will be closed from 12:15PM to 1:00PM for lunch.
Pediatric and Adult vaccines administered during all hours of operation.
COVID Testing offered all hours of operation.

Vaccination Fact Sheets